Nebraska Man Claims Missed Diagnosis of West Nile Virus and Left Paralyzed
Four years ago, a Nebraska man suffered symptoms that left him paralyzed and with damaged hearing from West Nile Virus. The man is claiming that the paralysis and hearing loss are due to a doctor's quick dismissal of his symptoms.
Details of the Alleged Misdiagnoses
Dave Shemek had applied bug spray before mowing his lawn, but he was still able to get bitten. He believes quick treatment would have prevented symptoms becoming so severe.
Shemek went to the doctor after his neighbor was diagnosed with West Nile Virus. The doctor dismissed him, saying "oh God no, 8,000 to 1 you don't have West" although his blood was never tested.
If caught early enough, West Nile Virus can be cured with high enough doses of antibiotics.
Unfortunately for Shemek, ten days after the initial visit to the doctor, he was hospitalized with a 102-degree fever and later diagnosed with West Nile Virus.
The virus cannot be prevented with vaccines or antiviral treatments, according to the Centers for Disease Control. In rare cases, the virus can lead to inflammation in the spinal cord or brain. The CDC said those who are infected can take over-the-counter pain medication or fever reducers, with the severest of patients requiring hospitalization and supportive care.
The piling medical bills, and inability to work, has left Shemeck penniless. Despite the ordeal, he is determined to walk again.
Medical Error Statistics
An estimated 210,000 – 400,000 deaths each year are associated with medical errors (British Medical Journal)
Only heart disease (614,348) and cancer (591,699) claim more lives each year in the United States than medical errors
The total medical malpractice payout amount for 2016 in the United States was $3.84 billion (Diederich Healthcare)
Contact an Experienced Medical Malpractice Attorney
If you or a loved one have been injured due to a medical error, contact Thomas J. Henry. Our firm has a proven track record of winning large cases for severely injured clients for more than 25 years. Thomas J. Henry has the experienced medical malpractice lawyers and the legal and financial resources necessary to properly develop your case. Our dedication and determination is reflected in the record-breaking results we have helped our clients achieve.
Our firm has offices in Corpus Christi, San Antonio, Austin, El Paso, and Houston, serving clients across Texas and nationwide. Call us today for a free case review — attorneys are available 24/7, nights and weekends.
5 of 8 New Mexico Bus Crash Victims Identified
Five of the eight people killed in a New Mexico bus crash on Thursday have been identified, and the medical investigator has announced the cause of death as blunt force trauma.
About the Fatal New Mexico Bus Crash
Authorities have reported, based on an interview with the driver, that the tractor-trailer blew out a tire and veered across a median before it hit a Greyhound bus head-on. According to New Mexico State Police, the accident occurred on I-40 near Thoreau.
The first five victims were identified as Charla Bale, 34, Terry Mason, 45, Veronica Jean Williams, 49, Sadie Thomas, 50, and Luis Alvarez, 50. Alvarez was driving the bus when the accident happened.
"My heart goes out to the families of these victims. We are always diligent to try and identify decedents quickly so we can release them back to their families," Dr. Kurt Nolte, chief medical investigator, said in a statement. "We know there are other families who are still waiting for word of their loved ones and we are using several identification methods to make those identifications."
New Mexico State Police and the National Transportation Safety Board (NTSB) will continue an investigation on the incident. The NTSB will be analyzing information from the electronic logging devices (ELD), which have been mandated for all commercial vehicles since December 2017, for the Greyhound bus and the semi truck. The ELDs collect data by synchronizing with the engine of a vehicle to record driving time.
According to the NTSB, the ELDs are important to the investigation because they provide information on the vehicle's motion.
Jag Trucking, Inc., which began operating in 2014, has been identified by the NTSB as the operator of the semi truck. The company began the New Entrant Safety Assurance Program un 2014, which was required by the Federal Motor Carrier Safety Administration, and completed the program with a satisfactory rating.
On Monday, NTSB investigators will meet with Jag company representatives and are attempting to schedule an interview with the driver. They're currently an unrated carrier.
The NTSB has subpoenaed blood tests for both the semi driver and bus driver, and have begun the process of interviewing passengers on the bus for more information on the injuries caused by the crash.
The agency released photos of investigators inspection of the left tire of the truck, which may have caused the accident.
Bus Accident Statistics
In 2014, the National Highway Traffic Safety Administration (NHTSA) reported approximately 11,000 bus accidents resulting in injuries.

22,000 people were injured in these accidents
281 people were killed in these accidents

There were 109 fatalities involving a crash with a school bus in 2014 — the most of any bus type.

83 fatalities involving a transit bus
47 fatalities involving a cross-country, intercity bus
11 fatalities involving a van-based bus

Of the 281 fatalities in crashes involving a bus, 44 were occupants on a bus.

79 pedestrians were killed in crashes involving a bus (27.8 percent of all bus-involved crash fatalities)
Contact an Experienced Bus Accident Attorney
If you or your child have been injured in a bus accident, contact Thomas J. Henry. Our team of experienced bus accident attorneys are available to evaluate your claim 24/7, nights and weekends. Thomas J. Henry has the financial resources and the track record of winning that you need in a law firm. Contact us today for a free case review. Our firm has offices in Corpus Christi, San Antonio, and Houston, serving clients across Texas and nationwide.
8 Dead, Dozens Injured After Semi Crashes with Bus in New Mexico
A greyhound bus and semi-truck collided on a New Mexico interstate near the town of Thoreau, resulting in the death of eight passengers, and dozens of people injured.
Details of the New Mexico Bus Accident
Seven bodies of those died were found on Friday at the scene of the collision. The eighth person died after being taken to the hospital according the New Mexico Office of Medical Investigator.
ABC News reported that 33 people have been taken to the hospital, some in critical condition.
New Mexico State Police said the semi was heading east when it blew a tire, causing the truck to cross the median into oncoming traffic, hitting the Greyhound bus.
Although the crash resulted in multiple deaths, the driver sustained non-life-threatening injuries.
Both the bus and truck sustained serious damage, testifying to the severity of the crash. The front of the bus completely crumbled after the crash, and smashed. The truck was upside down, torn to pieces, and covered in debris. Large parts of both vehicles were torn off in the crash.
The truck driver, Santos Soto III, said he saw people sobbing on the side of the road as bystanders tried to comfort them.
Greyhound said the bus, which originated in St. Louis on Wednesday, had stopped in Albuquerque and was en route to Phoenix with 47 passengers.
"We are fully cooperating with local authorities and will also complete an investigation of our own," Greyhound spokeswoman Crystal Booker said in a statement.
The crash forced the closure of the westbound lanes of the interstate and traffic was backing up as travelers were diverted.
Bus Accident Statistics
According to the Federal Motor Carrier Safety Administration (FMCSA), 3,978 large trucks and buses were involved in fatal crashes.
The number of injury crashes involving buses and large trucks increased by 55 percent between 2009 and 2014.
From 2004 to 2014, intercity bus accidents accounted for 13 percent of all fatal bus crashes. School buses accounted for 41 percent and transit buses accounted for 33 percent.
Contact an Experienced Bus Accident Attorney
If you or your child have been injured in a bus accident, contact Thomas J. Henry. Our team of experienced bus accident attorneys are available to evaluate your claim 24/7, nights and weekends. Thomas J. Henry has the financial resources and the track record of winning that you need in a law firm.
166,000 Nissan Vehicles Recalled For Ignition Switch Issue
Nissan has announced a recall of about 166,000 vehicles in North America due to a problem with the ignition switch that can cause the vehicle to shut off while driving.
Details of the Nissan Recall
According to reports, on certain vehicles equipped with a mechanical key ignition system, a spring in the ignition switch could wear and break, allowing the ignition key to inadvertently move from the "on" position to the "accessory" (ACC) position while driving. If this happens, the engine could shut off, increasing the risk for crashes, and the airbag system could also lose power, leaving the driver unprotected in the event of a crash.
Transport Canada has not disclosed any information regarding crashes, injuries, or fatalities associated with the problem. Nissan's statement for the U.S. market said it is not aware of any incidents caused by the issue.
The automaker urges all drivers affected by this recall to remove all objects, such as additional keys or keychains, from the ignition key ring in order to lessen their chances of experiencing these problems.
Vehicles Included in the Recall
The recall includes about 153,000 vehicles in the United States and 13,000 in Canada. The following vehicles are affected:
United States:
2017 & 2018 Juke

2017 & 2018 Frontier

2017 & 2018 Sentra

2017 & 2018 Versa

2017 & 2018 Versa Note

2017 & 2018 Mirca

2017 & 2018 NV

2017 & 2018 NV200

2017 & 2018 Taxi
Canada:
2017 & 2018 Frontier

2017 & 2018 Micra

2017 & 2018 Versa Note

2017 Sentra

2017 NV200

2017 NV1500

2017 NV2500

2017 NV3500
Nissan says that drivers will be notified in September. To fix the issue, dealers will inspect the lot number of the ignition switches and replace it with a new one if necessary.
Contact an Experienced Vehicle Defect Attorney
Drivers have enough to worry about while traversing the roadways on a daily basis. When a person gets behind the wheel of a car, there is a reasonable expectation that the car is going to perform in a matter that would not put the operator's life in jeopardy. Unfortunately there are hundreds of vehicle recalls each year due to manufacturer defects, from the tires to the ignition switches, that can cause catastrophic injuries and in some cases death. If you or a loved one have been injured due to a defective part in a vehicle, contact Thomas J. Henry.
Our experienced defective vehicle lawyers have handled a multitude of injury claims caused by recalled vehicles. We continue to handle cases involving faulty and dangerous GM ignition switches and Takata airbags. Our firm has offices in Corpus Christi, San Antonio, Austin, and Houston, serving clients across Texas and nationwide. Call us today for a free legal consultation — our attorneys are available 24/7, nights and weekends.
Takata Airbags May Explode When Exposed to Extreme Heat
Tens of millions of cars with Takata airbags are being recalled. Takata airbags face a chance of exploding during a collision under extreme heat and humidity warned the National Highway Traffic Safety Administration.
These exploding airbags have caused injuries and death.
Details of the New Takata Airbag Warning
According to the NHTSA, there are 50 million defective Takata airbags in 37 million U.S. vehicles. Many of them are in states such as Texas and California, where years of hot, humid weather can cause a chemical propellant in many Takata airbags to explode, sending shrapnel into vehicle passengers.
Airbags are also at risk for exploding in states including Florida, Georgia, Alabama, Hawaii, Louisiana, Mississippi, and South Carolina due to the chronic heat and humidity.
There is a database on the NHTSA website detailing the vehicles affected by the Takata recall. Car owners can type in their identification number to see if it has been recalled. However, the NHTSA cautioned that more cars are going to be recalled, bringing the total number of recalled cars to almost 70 million by December 2019.
This is not the first time Takata airbags have had issues. In the U.S. and Japan last year, Takata filed for bankruptcy-court protection after facing tens of billions of dollars in costs and liabilities resulting from almost a decade of recalls and lawsuits. The Japanese company was later bought for $1.6 billion by Key Safety Systems.
180 injuries and 20 deaths have been linked to Takata airbag explosions. Automakers such as Ford, Nissan, Toyota and Mazda have paid out hundreds of millions of dollars to settle consumer loss claims. The recall, the largest in U.S. history, affects vehicles from 19 automakers.
Vehicles Affected by the Takata Airbag Recall
Acura

2003 Acura 3.2CL
2002-2003 Acura 3.2TL
2013-2016 Acura ILX
2013-2014 Acura ILX Hybrid
2003-2006 Acura MDX
2007-2016 Acura RDX
2005-2012 Acura RL
2009-2014 Acura TL
2009-2014 Acura TSX
2010-2013 Acura ZDX

Audi

2006-2013 Audi A3
2005-2008 Audi A4 Avant
2006-2009 Audi A4 Cabriolet
2005-2008 Audi A4 Sedan
2010-2011 Audi A5 Cabriolet
2003-2011 Audi A6 Avant
2005-2011 Audi A6 Sedan
2009-2012 Audi Q5
2017 Audi R8
2008 Audi RS 4 Cabriolet
2007-2008 Audi RS 4 Sedan
2005-2008 Audi S4 Avant
2007-2009 Audi S4 Cabriolet
2005-2008 Audi S4 Sedan
2010-2012 Audi S5 Cabriolet
2007-2011 Audi S6 Sedan
2016-2017 Audi TT

BMW

2008-2013 BMW 1 Series
2000-2013 BMW 3 Series
2002-2003 BMW 5 Series
2011-2015 BMW X1
2007-2010 BMW X3
2003-2013 BMW X5
2008-2014 BMW X6
2010-2011 BMW X6 Hybrid

Cadillac

2007-2014 Cadillac Escalade
2007-2014 Cadillac Escalade ESV
2007-2013 Cadillac Escalade EXT

Chevrolet

2007-2013 Chevrolet Avalanche
2007-2014 Chevrolet Silverado HD
2007-2013 Chevrolet Silverado LD
2007-2014 Chevrolet Suburban
2007-2014 Chevrolet Tahoe

Chrysler

2005-2015 Chrysler 300
2007-2009 Chrysler Aspen
2007-2008 Chrysler Crossfire

Daimler Trucks North America (Sterling Bullet)

2008-2009 Sterling Bullet

Daimler Vans USA LLC (Sprinter)

2007-2009 Dodge Sprinter
2007-2017 Freightliner Sprinter
2010-2017 Mercedes-Benz Sprinter

Dodge/Ram

2008-2014 Dodge Challenger
2006-2015 Dodge Charger
2005-2011 Dodge Dakota
2004-2009 Dodge Durango
2005-2008 Dodge Magnum
2003-2008 Dodge Ram 1500/2500/3500 Pickup
2005-2009 Dodge Ram 2500 Pickup
2007-2010 Dodge Ram 3500 Cab Chassis
2006-2009 Dodge Ram 3500 Pickup
2008-2010 Dodge Ram 4500/5500 Cab Chassis

Ferrari

2010-2015 Ferrari 458 Italia
2014-2015 Ferrari 458 Speciale
2015 Ferrari 458 Speciale A
2012-2015 Ferrari 458 Spider
2016-2017 Ferrari 488 GTB
2016-2017 Ferrari 488 Spider
2009-2014 Ferrari California
2015-2017 Ferrari California T
2013-2017 Ferrari F12
2016-2017 Ferrari F12 tdf
2016 Ferrari F60
2012-2016 Ferrari FF
2017 Ferrari GTC4Lusso

Fisker
Ford

2007-2010 Ford Edge
2006-2012 Ford Fusion
2005-2006 Ford GT
2005-2014 Ford Mustang
2004-2011 Ford Ranger

GMC

2007-2014 GMC Sierra HD
2007-2013 GMC Sierra LD
2007-2014 GMC Yukon
2007-2014 GMC Yukon XL

Honda

2001-2012 Honda Accord
2001-2011 Honda Civic
2003-2011 Honda Civic Hybrid
2001-2011 Honda Civic NGV
2010-2015 Honda Crosstour
2002-2011 Honda CR-V
2011-2015 Honda CR-Z
2003-2011 Honda Element
2010-2014 Honda FCX Clarity
2007-2013 Honda Fit
2013-2014 Honda Fit EV
2010-2014 Honda Insight
2002-2004 Honda Odyssey
2003-2015 Honda Pilot
2006-2014 Honda Ridgeline

Infiniti

2003-2008 Infiniti FX
2001 Infiniti I30
2002-2004 Infiniti I35
2006-2010 Infiniti M
2002-2003 Infiniti QX4

Jaguar
Jeep
Land Rover

2007-2012 Land Rover Range Rover

Lexus

2007-2012 Lexus ES350
2010-2017 Lexus GX460
2006-2013 Lexus IS250/350
2010-2015 Lexus IS250C/350C
2008-2014 Lexus IS F
2012 Lexus LFA
2002-2010 Lexus SC430

Lincoln

2007-2010 Lincoln MKX
2006-2012 Lincoln Zephyr/MKZ

Mazda

2004-2009 Mazda B-Series
2007-2012 Mazda CX-7
2007-2015 Mazda CX-9
2003-2011 Mazda6
2006-2007 Mazda Mazdaspeed6
2004-2006 Mazda MPV
2004-2011 Mazda RX-8

McLaren

2016-2017 McLaren 570
2015-2016 McLaren 650S
2016 McLaren 675LT
2012-2014 McLaren MP4-12C
2011-2015 McLaren P1

Mercedes-Benz

2005-2014 Mercedes-Benz C-Class
2010-2011 Mercedes-Benz E-Class
2011-2017 Mercedes-Benz E-Class Cabrio
2010-2017 Mercedes-Benz E-Class Coupe
2009-2012 Mercedes-Benz GL-Class
2010-2015 Mercedes-Benz GLK-Class
2009-2010 Mercedes-Benz ML-Class
2009-2012 Mercedes-Benz R-Class
2007-2008 Mercedes-Benz SLK-Class
2011-2015 Mercedes-Benz SLS-Class

Mercury
Mitsubishi

2012-2017 Mitsubishi i-MiEV
2004-2007 Mitsubishi Lancer
2004-2006 Mitsubishi Lancer Evolution
2004 Mitsubishi Lancer Sportback
2006-2009 Mitsubishi Raider

Nissan

2001-2003 Nissan Maxima
2002-2004 Nissan Pathfinder
2002-2006 Nissan Sentra
2007-2012 Nissan Versa

Pontiac
Saab

2005-2006 Saab 9-2x
2006-2011 Saab 9-3
2006-2009 Saab 9-5

Saturn
Scion
Subaru

2003-2006 Subaru Baja
2009-2013 Subaru Forester
2004-2011 Subaru Impreza (Including WRX/STI)
2003-2014 Subaru Legacy
2003-2014 Subaru Outback
2006-2014 Subaru Tribeca
2012-2014 Subaru WRX/STI

Tesla
Toyota

2010-2016 Toyota 4Runner
2003-2013 Toyota Corolla
2003-2008 Toyota Corolla Matrix
2009-2013 Toyota Matrix
2004-2005 Toyota Rav4
2002-2006 Toyota Sequoia
2011-2014 Toyota Sienna
2003-2006 Toyota Tundra
2006-2011 Toyota Yaris (Hatch Back)
2007-2012 Toyota Yaris (Sedan)

Volkswagen

2009-2017 Volkswagen CC
2010-2014 Volkswagen Eos
2010-2014 Volkswagen Golf
2013 Volkswagen Golf R
2009-2013 Volkswagen GTI
2012-2014 Volkswagen Passat
2006-2010 Volkswagen Passat Sedan
2006-2010 Volkswagen Passat Wagon
Contact an Experienced Takata Airbag Recall Attorney
If you or a loved one have been injured by a defective and dangerous Takata airbag, call Thomas J. Henry today. Our attorneys are available 24/7, nights and weekends to evaluate your claim and provide you with a free legal consultation. Our firm has offices in Corpus Christi, San Antonio, and Houston, serving clients across Texas and nationwide.
Lawsuits Filed in Fatal Antascocita Drunk Driving Accident
Two families are filing lawsuits in the name of their 16-year-old daughters, both of whom were killed in a car crash believed to be the result of drunk driving.
Details of the Fatal Drunk Driving Accident
The families have filed wrongful death lawsuits by the families of Chloe Robinson and Salma Gomez.
According to the authorities, the two Antascocita High School students got in the car of 17-year-old Jagger Smith who was drunk. Both girls were killed in the car crash that ensued.
Smith was sold alcohol at a convenience store in Humble a few hours before the crash, according to investigators. The store clerk is also implicated in the lawsuit for selling alcohol to a minor. Smith's mother, and the parent company to the convenience store where Smith was sold alcohol are also named in the lawsuit.
Smith's mother, Shelly Smith, is included in the lawsuit because Jagger Smith is a minor, and therefore cannot be sued.
He store clerk, Gumaro Campos, is known to sell alcohol to minors, says the Robison family's lawyer Randy Sorrels. The store clerk, also known as "Romeo," is facing charges for selling alcohol to minors.
Texas Texas Accident Statistics
The following information was provided by the Texas Department of Transportation (TxDOT):
3,773 people were killed in Texas traffic accidents in 2016, marking a 5.45% increase from the 3,578 deaths reported in 2015.
638 of the deaths reported in 2016 were attributed to head-on collision.
Alcohol was determined to be a factor in 987 traffic deaths, accounting for roughly 26% of all Texas traffic fatalities.
An additional 264,076 people were injured in auto accidents in Texas in 2016.
Based on reportable data for 2016, TxDOT estimates:

One person was killed in a traffic accident every 2 hours and 20 minutes.
One person was injured every 1 minute and 59 seconds.
A reportable crash occurred every 57 seconds.
Contact an Experienced Texas Auto Accident Attorney
If you or a loved one have been injured in a car crash, contact Thomas J. Henry. Our experienced car accident attorneys have experience handling a multitude of injury accidents, no matter how severe the crash or injury. You may be entitled to compensation for your damages if another driver acted negligently. Our firm has the experienced lawyers and financial resources that you need to achieve the real results you deserve.
Our firm has offices in Corpus Christi, San Antonio, Austin, and Houston, serving clients across Texas and nationwide. Call us today for a free case review — attorneys are available 24/7, nights and weekends. If you cannot make it to our office, we can visit you at your home, in the hospital, or at work.
Two Workers Die At JW Marriott Construction Site Near Disney World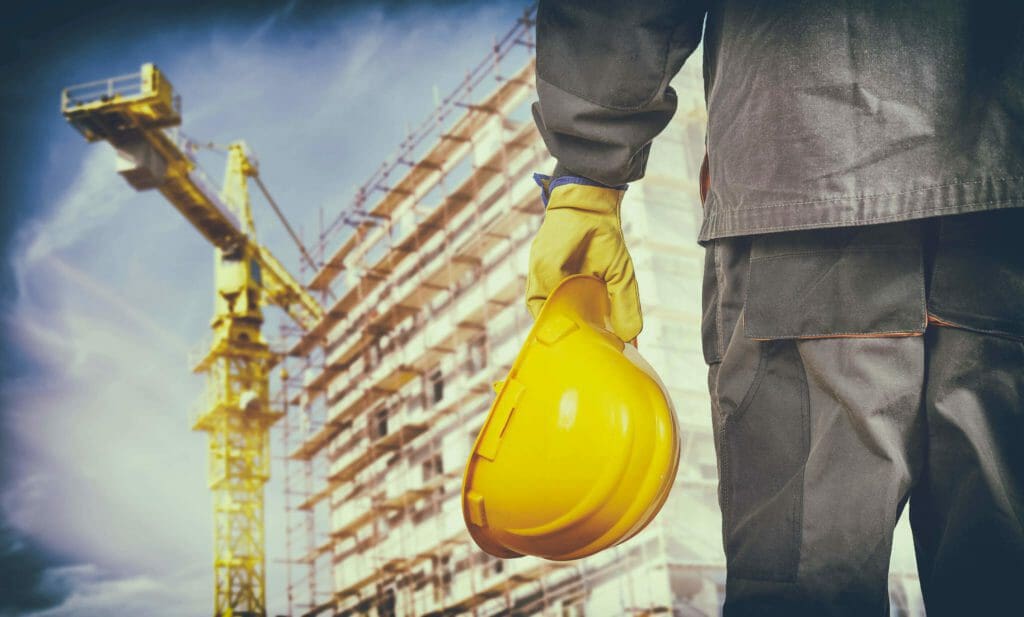 Two men are dead after falling six stories from a JW Marriott hotel under construction near Disney World on Wednesday morning when a scaffold collapsed, according to Orange County Fire Rescue.
Details of the Construction Accident
The report from the Orange County Sheriff's Office says that the workers were pouring concrete on the seventh floor of the hotel when the scaffolding collapsed. They died immediately after hitting the ground.
The accident occurred just before 5 a.m. A report by the Associated Press revealed that about 18 construction workers were present at the time of the collapse.
The men were identified as 34-year-old Lorenzo Zavala, a former vice president at S&Z Concrete from Plant City, and 46-year-old Jerry Bell, a 46-year-old father and stepfather who lives in Seffner.
According to Fire Rescue, a third worker was also involved in the incident, but managed to hang on and only received minor injuries.
The cause of the scaffolding collapse has not yet been identified, but the Occupational Safety and Health Administration (OSHA) and the Orange County Sheriff's Office will be conducting an investigation.
The JW Marriott under construction is located at 14900 Chelonia Parkway, 1.6 miles from Walt Disney World Resort, but the hotel is not on Disney property. The property, described as the Bonnet Creek Resort in Orange County property records, is owned by DCS Real Estate Investments, a West Palm Beach company.
According to a July 2017 Orlando Sentinel report, engineering firm Kimley-Horn filed an application with Orange County DCS' behalf to build a 516-room JW Marriott at Bonnet Creek on Chelonia Parkway.
A DCS manager has said that the company's corporate policy prohibits commenting to the media. A phone representative at Kimley-Horn gave a similar response, saying that no one was available to comment on the accident.
Construction Accident Statistics
The following information was provided by the Occupational Safety and Health Administration (OSHA):
4,836 workers were killed on the job in 2015. This averages to more than 93 deaths a week or more than 13 deaths every day.
Of the 4,379 worker fatalities that occurred in private industry, 937 were associated with construction.
The leading causes of construction-related deaths are:

Falls
Struck by object
Electrocutions
Caught-In/Between
Contact an Experienced Construction Accident Attorney
If you or a loved one sustained a serious injury in a construction accident, contact Thomas J. Henry. Accidents that occur on construction sites can cause severe, life-altering injuries, causing physical, emotional, and financial pain. Our experienced construction injury attorneys work diligently to make sure our clients are comfortable and informed throughout the entire process. At Thomas J. Henry, we have a record of achieving real results for our clients.
Let us assist you with your construction accident injury. Our firm has offices in Corpus Christi, San Antonio, and Houston, serving clients across Texas and nationwide. Call us today for a free case review.
New Details Surface In Lafayette Diocese Sex Abuse Case
A civil lawsuit was filed by the family of a teenager who accused a Diocese of Lafayette priest of sexual assault, despite a church official's threats to cut off counseling payments in the event of a lawsuit.
Details of the Sexual Assault Case
The alleged threat made by a church official is included one of the many new details that were released in the case, which originally surfaced in June. It began when the diocese made an announcement that they had received a complaint regarding Father Michael Guidry of St. Peter Catholic Church in Morrow. A week after the allegations were released, Guidry surrendered to the St. Landry Parish Sheriff's Office and confessed to molesting a 16-year-old altar boy in 2015.
Another new detail includes Guidry allegedly "pushing" alcohol on the victim on multiple occasions. The victim later struggled with an alcohol addiction, which strained his relationship with his family. The victim's brother apparently told him two months ago that he believed the drinking was a coping mechanism after something bad happening, which prompted the victim to tell him about his assault.
The diocese chose not to comment on the litigation when they made a statement to the media on Monday, including the alleged threat about the counseling payments.
The diocese statement to the media states, "From the beginning, pastoral outreach and counseling has been offered to the victim and his family. At the time of the complaint, there had been no previous claims of any abuse concerning Father Guidry during his 47 years as a priest."
History of the Case
Guidry, 75, befriended the victim's father, who is an ordained deacon, about 5 years prior to the assault. Guidry began hiring the victim to do some of his household chores, at which time he served the boy alcohol while he worked. The lawsuit claims it was at this time that Guidry "started hugging (the victim), rubbing his stomach and keeping his hand on (the victim's) back."
According to the lawsuit, their relationship transitioned into nighttime visits, during which time Guidry increased the amount of alcohol he served to the victim under the guise that it was "their secret". One night in April of 2015, Guidry pushed the victim to drink "pure gin" as they watched a movie. The victim passed out as a result of the excessive amount of alcohol he had been served.
The victim was woken up to find Guidry sexually assaulting him. When he confronted Guidry the following day, the priest promised him that he would never do it again. However, Guidry continued to attempt contact with the victim through calls and text messages. The lawsuit alleges that the victim tried to brush Guidry off and eventually stopped going to church altogether.
The lawsuit details, "(The victim) was fearful of telling anyone what had happened to him and he began to drink heavily, causing deep concern with his parents and older brother. It got to the point that every time they confronted him about his alcohol problem (the victim) would get mad and leave, all of which caused a breach in the close and loving relationship he and his family had before (Guidry) came into their lives."
The lawsuit has been filed in the 27th Judicial District Court and is seeking unspecified damages.
Guidry was arrested in June on counts of molestation of a juvenile as well as contributing to the delinquency of a juvenile, and was placed on administrative leave, according to the diocese.
The allegations against Guidry coincide with information that one of priests incriminated in the Pennsylvania grand jury report on sexual abuse among several diocese also served in the Lafayette diocese. Father John Bostwick was transferred to the diocese in 1992, after he refused to get counseling. He transferred after the alleged abuse, but the reason for recommending him to counseling is unclear.
Bostwick, who came to Lafayette at the invitation of then-Bishop Harry Flynn, was immediately removed by Flynn's successor in 1996 when the allegations surfaced, according to the diocese.
Contact an Experienced Child Abuse Attorney
If you believe that your child has been the victim of sexual abuse, contact Thomas J. Henry. For over two decades, Thomas J. Henry has been an advocate for sexually abused children across the state of Texas. Our experienced child injury lawyers are available 24/7, nights and weekends to take your call. Contact us today for a free legal consultation.
A Guatemalan Toddler Dies Due to ICE Medical Negligence, Suit Alleges
While in Immigration and Customs Enforcement (ICE) custody, a Guatemalan toddler died of severe respiratory infection, alleges a lawsuit made by her mother. She "went woefully under-treated for nearly a month," alleges the claims.
Details of the Toddler's Death
According to the Week, Yazmin Juarez, 20, sought asylum in the United States with her 18 year-old daughter Mariee, and was taken into ICE custody. They were held in the South Texas Residential Center in Dilley, Texas, for about three weeks. Mariee began to suffer respiratory issues, in addition to vomiting, diarrhea, fever, and weight loss. Juarez attempted for weeks to obtain medical help for her daughter. However, the prescriptions were ineffective and did not cure Mariee of her illness.
Juarez and her daughter were released and flew to New Jersey to stay with Juarez's mother. They took Mariee to the hospital the next day where she was hospitalized for respiratory failure for six weeks. Despite seeking treatment, Mariee succumbed to her illness and died on May 10.
"A mother lost her little girl because ICE and those running the Dilley immigration prison failed them inexcusably," said a statement from the Juarez family's attorneys.
There is a case being investigated by child welfare officials in Texas, which may in fact involve Mariee. However, details of the child involved in that case have not been released.
ICE told CNN it is "committed to ensuring the welfare of all those in the agency's custody, including providing access to necessary and appropriate medical care."
Common Forms of Medical Malpractice
Medical malpractice occurs when an individual suffers injury or death due to negligence or incompetence on the part of a medical professional. According to Johns Hopkins Medicine, medical errors cause approximately 250,000 deaths each year in the United States — only heart disease and cancer claim more lives each year than medical errors. In addition, medical malpractice often leads to significant injuries which can leave survivors with life-altering disabilities and disfigurements.
Among the most common forms of malpractice observed in the medical community are:
Misdiagnosis or delayed diagnosis — When a doctor makes an incorrect diagnosis, misses a diagnosis, or makes a delayed diagnosis, the recommended treatment may no longer be an effective option for the patient.
Childbirth injuries — Negligence from a physician or nurse can occur before, during, or after childbirth that causes injury to the infant or mother.
Medication errors — An incorrect dosage or method of administration are just two kinds of negligent medication mistakes that can cause serious harm.
Anesthesia errors — Errors by an anesthesiologist, such as failing to monitor vital signs or administering too much medication, oftentimes lead to fatal consequences.
Surgery errors — Negligence can occur before, during, or after surgery and leave patients with infections and other complications.
CONTACT AN EXPERIENCED MALPRACTICE LAW FIRM
At Thomas J. Henry, our team of experienced malpractice attorneys are available 24/7 to take your call and hear your malpractice claim. We have lawyers who have handled a multitude of medical, pharmaceutical, and legal malpractice lawsuits. What sets Thomas J. Henry apart is our history of achieving multi-million dollar verdicts for our injured clients and our proven track record of helping our clients receive the compensation they deserve.
Our firm has offices in Corpus Christi, San Antonio, Austin, and Houston, serving clients across Texas and nationwide. Let us help you with your medical malpractice, pharmacy malpractice, or legal malpractice claim. Contact us today for a free legal consultation with one of our experienced personal injury attorneys.
Two Dead After Texas Train Crash
According to authorities, a passenger train crashed into a dump truck in Fort Worth on Saturday and at least 2 people are dead.
Details of the Train Crash
Arlington Police responded to a call just before 12 p.m. on Saturday. The crash occurred on Calloway Cemetery Road between a Trinity Railway Express train and a commercial truck. The two people that died were in the truck.
A Fox 5 report also revealed that 11 people on the train were injured in the crash and have been hospitalized. 2 of them were reported to be in critical condition while 3 others sustained serious but non-life-threatening injuries.
According to The Dallas Morning News, train passengers were brought to a local strip club to use the restrooms, and then a shuttle bus arrived to take them to Fort Worth.
The cause of the crash is still unclear.
Texas Train Collision Statistics
According to statistics from the Federal Railroad Administration (FRA), 2,105 highway-rail grade collisions occurred in 2017.
About 64% of all 2017 railroad collisions occurred in only 15 states.
Texas was ranked #1 in 2017 in railroad collisions at 232 collisions and #3 in fatalities at 13 deaths.
Contact an Experienced Railroad and Train Injury Lawyer
Injuries caused by railroad and train accidents are oftentimes severe and in some cases deadly. Medical bills, lost wages, and other damages can be obtained by suing the negligent parties involved, which may include the train or railroad company. You deserve to be compensated for your injuries. If you or a loved one were injured while riding on a train or while outside of a train, contact Thomas J. Henry.
Experienced train accident attorneys are available to take your call and evaluate your claim 24/7, nights and weekends. Our firm has offices in Corpus Christi, San Antonio, and Houston, serving clients across Texas and nationwide.