Bark in the Park Corpus Christi
Bark in the Park is a pet costume contest and expo benefiting Corpus Christi animal shelters PeeWee's Pet Adoption and P.A.L.S. Animal Shelter.
Bark in the Park started in Corpus Christi, Texas in 2012 as a fun, festive event bringing together pet-owners, local pet businesses, pet rescue organizations, and no-kill pet shelters in an attempt to raise money and awareness for pet initiatives in the community.

The 8th Annual Thomas J. Henry Bark in the Park will feature family-friendly entertainment and activities including a kid's zone, pet expo, adoption drive, and of course the main event- the Howl-o-Ween Pet Costume Contest for cash prizes! Bark in the Park is FREE to attend and is open to the public; however, a registration fee is required if you wish to participate in the Howl-o-Ween Pet Costume Contest.
EVENT INFO
Date: October 26, 2019
Time: 4pm - 9pm
Venue: Water's Edge Park
Address: 602 S Shoreline Blvd, Corpus Christi, TX 78401
CONTEST RULES:
Pets must be registered to participate.
Pets and owners must be on their appointed stage at the appointed time (as outlined in their registration cards).
Judges decisions are final.
Pets and their costumes will be judged on the following criteria: Creativity, Uniqueness, Humor, Behavior, and Charisma.
Pets must be kept on a leash at ALL times or held.
Pets must be registered and up to date on their vaccinations.
The safety of all animals at the event is the responsibility of their owners.
Pet owners will be responsible for any damage or harm caused to property, people, or other animals due to their own actions or the actions of their pets.
Pet owners must clean up after their dogs. Bags will be provided.
No aggressive pets or pets in heat.
Costumes must be comfortable and safe for the pets.
Owners must wear registration number and have it clearly visible to judges during the contest.
PRE- REGISTER YOUR PET FOR THE COSTUME CONTEST
LOCATION:
PRIZES: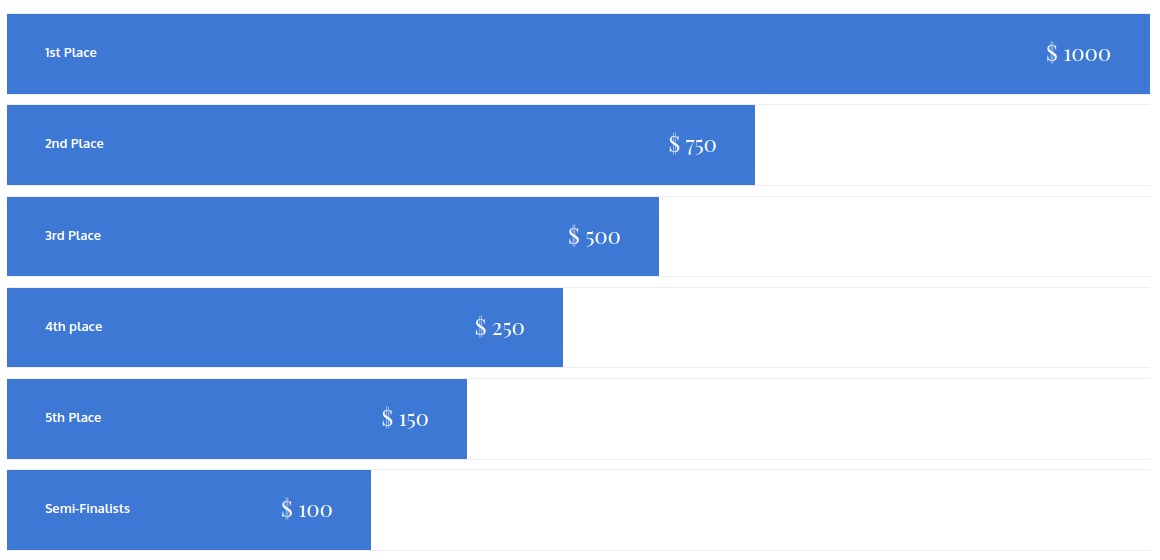 2019 CORPUS CHRISTI PARTNERS

QUESTIONS ABOUT THE EVENT?
If you have any questions about attending, participating in, or being a vendor for the event, please contact us at barkinthepark@thomasjhenrylaw.com.
FREQUENTLY ASKED QUESTIONS
Who can I contact if I have questions?

Email: barkinthepark@tjhlaw.com

Where can I buy tickets? How much do tickets cost?

This is a free event. The only cost associated is to enter a pet into the pet costume contest. Pre-event registration is available online for $7. Registration will also be available on-site for $10. Please visit bark.tjhlaw.com for event information and to register a pet in the costume contest.

Is there a service charge? If so, will I have to pay the service charge if I buy the tickets on the day of event?

There is no service charge for entry into the Pet Costume Contest and registration is available online or on-site at the event.

Is there a way I can pay by phone?

No. Pet Costume Contest and registration is available online or on-site at the event.

If I register a pet for the costume contest, what do I need to bring to the event?

If you pre-register a pet for the Pet Costume Contest, simply print out your registration confirmation and bring it with you to the event.

If I register my pet the day of the event, will you take credit cards or is it cash only?

For on-site registration for the Pet Costume Contest - cash only.

Can you tell me what time each act/event will go on, approximately?

All times are approximate. Preliminary rounds will take place from approximately 4pm-8pm. Semi-finals and Finals rounds will take place on the Main Stage from approximately 8pm-9pm.

Is the event rain or shine?

Yes.

What time do the gates open?

Gates open at 3pm. Event starts at 4pm.

What time is the event over?

9pm.

What kind of food will you be selling?

There will be a variety of food sold by food trucks.

Will there be alcohol for sale?

No.

Do the vendors take cash, or will I have to buy food/drink tickets?

This will vary from vendor to vendor. The safest approach is to bring cash as we cannot guarantee credit or debit cards will be accepted.

What am I not allowed to bring?

The only prohibited items are alcohol, weapons, and outside food/drink (exception: water).

Will there be seating?

There will be first come, first served seating around the stage areas. You are encouraged to bring lawn chairs, blankets, or other seating as well.

Where can I park?

Limited parking will be available at Water's Edge Park and will be first come, first served. Additional parking will be available across S. Shoreline Blvd.

Can I bring my pets?

YES!

Am I allowed to come back in if I leave?

Yes.

Is there smoking allowed?

Per city code, smoking is allowed in designated areas only. There is no smoking in any of the restrooms, dressing rooms, or facilities.

Are there handicap/wheelchair seating or restrooms?

Yes. There are also (at least) 2 handicap designated port-o-lets on site.

Do you have bike racks outside?

Yes, there are fixed bike racks at Water's Edge Park. Neither the City nor the licensee is responsible for lost or stolen items.

I want to be a vendor, who do I call?

Email barkinthepark@tjhlaw.com.