Thomas J. Henry
Mr. Thomas J. Henry is a renowned trial attorney who has been practicing law for over 25 years. He has represented countless victims of catastrophic trucking and auto accidents, on the job accidents, medical malpractice claims, and many other claims across the United States. Mr. Henry has devoted his entire career to fighting passionately for his clients.
In addition to practicing law, Mr. Henry has also been an educator to many of his peers on how to become aggressive trial lawyers and how to handle various types of cases. Mr. Henry is a frequent speaker for bar and other trade and professional organizations which include attorneys who are board-certified and non-certified. Some topics he has spoken on include different areas of personal injury, litigation, and expert issues. Recently, he has given lectures regarding medical malpractice and illegal solicitation.
Thomas J. Henry has made it his duty to represent each and every client with aggressiveness and dedication. His goal is not only to fight the battle but conquer. His unrelenting diligence, discipline, and perseverance will continue to result in success for his clients.
Thomas J. Henry Law has expanded rapidly across the state of Texas since its inception more than 25 years ago. Thomas J. Henry's leadership and vision have allowed the firm to open and operate several law offices in Corpus Christi, San Antonio, Austin, and Dallas, Texas. Each law office is fully equipped with state-of-the-art technology and case management systems, giving the attorneys that work there everything they need to provide excellent legal representation to injured clients across Texas and the United States.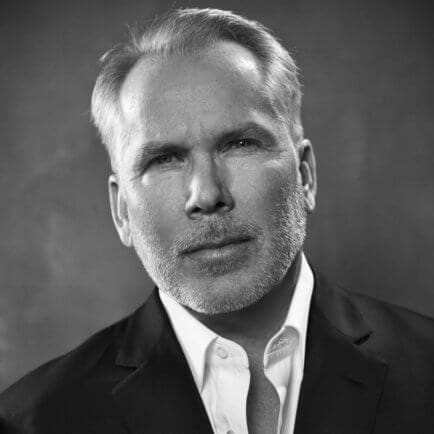 Biography
Thomas J. Henry was born in Germany in 1962 to Frank and Florence Henry. The Henry family moved back to the United States after his father retired from the military and settled on a small farm in Kansas. From the time of Thomas J. Henry's youth, he learned the value of hard work and discipline. These values translated through to his education through college and law school, during which Thomas J. Henry supported himself throughout all of his educational endeavors.
Thomas J. Henry started to practice law after graduating from St. Mary's Law School in San Antonio, Texas in 1988 and has been handling personal injury matters since his first day in practice. Since becoming a lawyer, Mr. Henry has handled innumerous jury trials and has represented thousands of people throughout the state of Texas and the United States. He has won multi-million dollar verdicts and a multitude of industry awards.
Philanthropic Endeavors
Thomas J. Henry continues to establish himself as a Philanthropist by providing for the needs of thousands of individuals. Whether his philanthropic initiatives have been food, shelter, education, or assisting the elderly, he has consistently provided support to individuals throughout the country through various initiatives such as American Red Cross, the American Cancer Society, American Kidney Foundation, and numerous other organizations.
Thomas J. Henry's overall philosophy is that helping others when you have the good fortune of being successful is a personal duty. Visit the firm's Giving page for more information on his philanthropic endeavors.
Memberships
Thomas J. Henry is a lifetime member of the Multi Million Dollar Advocates Forum (one of the most prestigious groups of trial lawyers in the United States and less than 1% of U.S. lawyers are members.)
In 2013, Thomas J. Henry was named a "Top Birth Injury Advocate" by Parenting Magazine and made the National Trial Lawyers list of "Top 100 Trial Lawyers" in the country (National Trial Lawyers – Top 100 Trial Lawyers, 2013). In 2014, he was named one of the "10 Best Attorneys in the Nation" by Newsweek.com, and, in 2015, Newsweek Legal Insight featured Thomas J. Henry as a "Legal Superstar." The publication also recognized Thomas J. Henry as a "Premier Law Firm of 2016". Thomas J. Henry has also been designated a Lifetime Charter Member of Rue Ratings' "Best Attorneys of America." He was named one of the Best Lawyers in San Antonio in 2018, 2019, and 2020 by Scene in S.A. Magazine.