No Win,
No Fee
Promise
Taking the Risk Out of Hiring
a Personal Injury Attorney
The No Win, No Fee promise helps ensure my clients have faith in me as their attorney because I take on all the risk. I only take cases I believe I can win, and my clients can have faith in me because I have their back.

THOMAS J. HENRY
At Thomas J. Henry, we believe that justice should be accessible for all personal injury victims, regardless of their financial situation. This is why we are happy to offer our "No Win, No Fee" promise.
The promise is simple…
You pay us nothing unless,
and until, we win your case.
Imagine having a team of skilled injury attorneys fighting for you without having to worry about upfront costs! No retainers, no legal fees until we get you the financial compensation you deserve.
How Does the "No Win, No Fee" Promise Work?
The Thomas J. Henry "No Win No Fee" promise works as part of a contingency fee agreement. Instead of receiving payments from clients, we recoup fees and expenses from the final settlement or verdict our clients receive.
This allows us to start working on your case as soon as you hire us, ensuring that your case is handled with the urgency it deserves. It also means you can focus on getting better rather than cutting us a check.
The percentage we collect may vary depending on the complexity of your case, but you will be kept informed so you know what we are collecting before your case is closed.
Even better, you owe us nothing if we don't win your case! Because our fees are collected as a percentage of your settlement or verdict, we do not collect anything unless and until you get your recovery. This means there is no risk to hiring a qualified attorney to handle your case!
Why Does Thomas J. Henry Offer the "No Win, No Fee" Promise?
We know most people don't have money laying around to retain and pay an attorney. This is especially true if you have been in an accident or suffered a serious injury.
Our clients are already dealing with enough financial stress. From repair bills to medical expenses to lost wages, they are having enough trouble keeping food on the table as they deal with the aftermath of their accident or injury.
This should not prevent you from seeking the legal representation and the justice you deserve.
By handling cases on a contingency fee basis, we are able to help more injured clients and help get more lives back on track. After all, that is what we are here to do.
When Should I Ask My Lawyer About Fees and Money?
A reputable attorney will be willing to discuss fees and costs before you hire them. If a personal injury attorney is not upfront about the fees their firm charges, then you can expect that they will not be upfront about your case either.
Always ask an attorney about their charges and how they will collect fees prior to hiring them.
Also, rest assured that our legal team keeps detailed records of fees we incurred while working on your case. As we keep track of these fees, we also discuss the cost-benefit analysis with our clients so they are always up to speed on their cases and pending recovery.
Once your case is resolved, you will receive a detailed billing statement to make sure all of the numbers add up.
30 Years of Success and Client Satisfaction
Remember, at Thomas J. Henry, we only take on cases we believe we can win. This is why we are okay with taking on all of the financial risks associated with your personal injury claim.
We've been doing it this way for 30 years, and the results we have secured and our clients have collected speak for themselves.
Do not wait, call Thomas J. Henry now for a free case review. We are available 24/7, nights and weekends to help you with your claim.
DO YOU HAVE A CASE?
Fill out the form & an attorney will contact you shortly for your FREE case review.
Why Choose Thomas J. Henry Injury Attorneys?

Help with Bills
If you've been hurt, you may have a damaged vehicle or be unable to work. We can help get you a rental car if your vehicle is damaged and even advance money on qualified cases.

We Come to You
If you've been hurt, you may not be able to come into our offices to speak to an attorney. Don't worry, we will come to you wherever you are – at home, work, or hospital.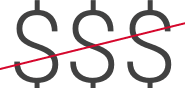 No Win, No Fee
Thomas J. Henry offers a "No Fee Promise." We work on a contingency fee basis which means you do not pay our firm any fees unless and until we win your case. Learn more.
Recent Results
This is just a small sampling of the results we have obtained for our clients. Please click through to view more verdicts, settlements, and judgments.
Trucking Accident
$50 Million
Trucking Accident
$35 Million
Product Liability
$30.22 Million
Premises Liability
$14.75 Million
Medical Malpractice
$12.7 Million
Company Vehicle Accident
$10 Million
Company Vehicle Accident
$9 Million
Medical Malpractice
$8 Million
Molly Adams
Dallas | 1 year ago
Thank you for all your help and support!!!
Karla Kittley
Dallas | 6 months ago
Took care of my friend and her daughters accident case! Got the maximum allowed! Also I love he gives back to our community!
Leon Rodriguez
Dallas | 10 months ago
Care and comfort for clients is the #1 priority for these guys. You guys continue to provide the best for everyone!
Your Questions Answered
We have straight answers to difficult questions
to help you make critical decisions, navigate
legal process and help you get justice.
Following an accident, there are always more questions
than answers. At Thomas J. Henry, we're here to answer
any questions you have about your injury case.
In a contingency fee arrangement, an attorney agrees to accept a fixed percentage of your recovery as payment. This means that if you win your case, your attorney will collect their fees and expenses from the money awarded to you. However, if you lose your case, your attorney will collect nothing.
Most lawyers prefer not to work on contingency cases for two reasons:
There is a risk the firm will be paid nothing
Any payment is delayed until money is collected from the opposing party
Generally, a lawyer who accepts contingency fee cases:
Regularly represents clients who lack the financial resources to pay hourly attorney's fees (as is often the case for personal injury victims).
Is more selective about the cases they accept.
Is very confident in their ability to win the cases they choose to handle.
At Thomas J. Henry, we understand the days and months following a personal injury accident can be confusing and hectic, especially when faced alone. We want you to have the opportunity to discuss and understand your legal rights as soon as your accident occurs. This is why we offer all injured individuals an opportunity to consult with an attorney at no cost. To speak with an attorney, simply contact our office via phone or through our website's contact form. The details of your accident and injury will be recorded and forwarded to an attorney for review. That attorney will explain to you what legal recourse you may have. More than that, if you choose to have our firm represent you in your personal injury claim, your case will be handled on a contingency fee bases. This means you will not owe us anything unless and until your case is successfully resolved.
The cost associated with hiring a personal injury attorney and how payment is collected may vary from firm to firm. At Thomas J. Henry, we work on a contingency fee basis. This means that we don't charge our clients a penny unless and until we win their case.
Working on a contingency fee basis allows clients access to resources and legal representation they might otherwise struggle to afford. The more serious a case is, the more money it costs to take to trial. This is because complex litigation tends to take longer to resolve and the entities involved fight harder.
This is especially true if your lawsuit is against a large company, as would be the case in a trucking accident or on-the-job injury. Such companies employ teams of lawyers and have seemingly unlimited financial resources. You need an attorney who has the same. Thomas J. Henry employs a team of more than 100 attorneys and has the money to fight your case out to the end.
Finally, by collecting any fees and expenses after a verdict or settlement is secured, Thomas J. Henry can help ensure his clients are able to focus on healing. "The client's job is to heal. We will handle the rest," says Thomas J. Henry.