Bed Bath & Beyond Recalls Nearly 200,000 Comforters Over Mold Risk
Bed Bath & Beyond  has announced a recall for nearly 200,000 comforter sold at retail locations nationwide and online due to concerns of possible mold contamination.
About the Bed Bath & Beyond Comforter Recall
NBC New York reports that the recall involves Hudson comforters by UGG. The comforters were manufactured in Hong Kong and imported and distributed by a New Jersey-based Bed Bath & Beyond affiliate.
Bed Bath & Beyond warns that the mold may pose a significant risk of respiratory and other infection in individuals with compromised immune systems, damaged lungs, or an allergy to mold.
Consumers are urged to stop using the comforter immediately.
Description of the Recalled UGG Comforters
The recalled polyester UGG Hudson comforters were sold in four different solid colors:
The comforters came in twin, full/queen, and king sizes, and were sold for $70, $90, and $110 respectively.
Recalled units were sold between August and October 2017.
Workplace Fatalities On the Rise
A new report shows that workplace fatalities are becoming increasing common with a 7-percent increase in workplace deaths last in 2016 alone.
Workplace Fatalities Have Been on the Rise for Three Consecutive Years
2016 marked the third consecutive year that workplace fatalities have risen and also marked the first time in nearly a decade that the number of workers killed on the job topped 5,000, according to the National Safety Council.
Data shows that in 2016, there were 5,190 workplace fatalities recorded in the United States, a seven-percent increase over 2015, and that rate of fatal workplace injuries rose from 3.4 per 100,000 full-time equivalent workers in 2015 to 3.6 in 2016.
The transportation incidents cause the most workplace deaths in 2016, accounting for roughly one out of every four fatal injuries. Workplace violence injuries increased by a disheartening 23 percent, making it the second most common cause of workplace death.
Analysts also noted a 22-percent increase in exposure to harmful substances or environments.
Industries with an increase greater than 10 percent of fatal work injuries included:
Food preparation and servicing (64 percent)
Installation, maintenance, and repair (20 percent)
Building and ground cleaning and maintenance (14 percent)
Sales and related occupations (11 percent)
2016 Workplace Injury Statistics
The following information was provided by the Occupational Safety and Health Administration (OSHA):
5,190 work-related deaths were recorded in 2016, marking an average of more than 99 deaths a week or more than 14 deaths every day.
Of the 4,693 fatalities recorded in the private industry, 991 or 21.1 percent occurred in construction.
Among the leading causes of work-related deaths were:

Falls
Transportation accidents
Struck-by object
Electrocution
Caught-in/betweem
Antibiotics and Antidepressants Top Quarterly FDA Watch List
The U.S. Food and Drug Administration (FDA) has released its latest quarterly watch list identifying drugs and drug classes for which there is new safety information or possible signs of serious risk. This latest list was predominated by antibiotics and antidepressants.
Details of the FDA Watch List
The current list represents information obtained in the third quarter of 2017 (July through September). The watch list included 11 were antibiotics for which the FDA noted signs of potential risk for hypoglycemic coma and nine antidepressants which were flagged due to a potential risk for drug reaction with eosinophilia and systemic symptoms (DRESS).
Two drugs on the list had undergone label changes for newly noted risks. Those drugs were:
Imbruvica (ibrutinib) for risk of ventricular arrhythmia.
Uptravi (selexipag) for risk of hypotention.
With one exception, all the drugs included on the list are being evaluated by the FDA to determine if regulatory action is needed.
Potential Risks Noted in FDA Watch List
Active Ingredient (Trade Name) or Product Class
Potential Signal of a Serious Risk/New Safety Information
Additional Information (as of January 12, 2018)
Tocilizumab injection (Actemra), for intravenous or subcutaneous use.
Pancreatitis, hepatotoxicity
FDA is evaluating the need for regulatory action.

Fenofibrate capsules (Antara)
Fenofibrate tablets (Fenoglide, Tricor, Triglide)
Fenofibrate capsules, USP (Lipofen)
Fenofibric acid tablets (Fibricor)
Fenofibric acid capsules, delayed release (Trilipix)

Serious skin reactions
FDA is evaluating the need for regulatory action.

Amitriptyline
Bupropion
Citalopram
Duloxetine
Escitalopram
Fluoxetine
Paroxetine
Sertraline
Venlafaxine

DRESS (drug reaction with eosinophilia and systemic symptoms)
FDA is evaluating the need for regulatory action.

Moxifloxacin hydrochloride injection (Avelox), for intravenous use
Moxifloxacin hydrochloride tablets (Avelox)
Ciprofloxacin hydrochloride oral suspension (Cipro)
Ciprofloxacin injection (Cipro IV), for intravenous use
Ciprofloxacin hydrochloride tablets (Cipro)
Ciprofloxacin extended-release tablets (Cipro XR)
Gemifloxacin mesylate tablets (Factive)
Levofloxacin injection (Levaquin), solution for intravenous use
Levofloxacin (Levaquin), solution for oral use
Levofloxacin tablets (Levaquin), film coated for oral use
Moxifloxacin injection, for intravenous use

Hypoglycemic coma
FDA is evaluating the need for regulatory action.

Cetirizine hydrochloride
Levocetirizine dihydrochloride
Pseudoephedrine hydrochloride

Rebound pruritis
FDA is evaluating the need for regulatory action.
Pseudoephedrine
Acute generalized exanthematous pustulosis
FDA is evaluating the need for regulatory action.
Ibrutinib capsules (Imbruvica)
Hepatotoxicity and ventricular arrhythmia
Regarding hepatotoxicity, FDA is evaluating the need for regulatory action. Regarding ventricular arrhythmia, the Warnings and Precautions section of the labeling was updated to include ventricular arrhythmia.

Methotrexate injection, USP
Methotrexate oral solution (Xatmep)

Drug interaction with nitrous oxide, potentiated effect of methotrexate on folate metabolism, resulting in increased toxicity (severe myelosuppression, stomatitis, and neurotoxicity)
FDA is evaluating the need for regulatory action.
Nafcillin injection, USP, for intravenous use
Acute renal failure
FDA is evaluating the need for regulatory action.
Obeticholic acid tablets (Ocaliva), for oral use
Liver injury
FDA is evaluating the need for regulatory action.

Rheumatrex (methotrexate sodium) tablets
Methotrexate tablets, USP

Wrong dosing frequency errors (once-daily administration instead of intended once-weekly administration)
FDA is evaluating the need for regulatory action.
Eculizumab injection (Soliris), for intravenous use
Nongroupable meningitis infections and Neisseria (other than N. meningitides) infections
FDA is evaluating the need for regulatory action.
Selexipag tablets (Uptravi)
Hypotension
The Adverse Reactions: Postmarketing Experience section of the labeling was updated to include hypotension.
Cariprazine capsules (Vraylar)
Stevens-Johnson syndrome
FDA is evaluating the need for regulatory action.
Rivaroxaban tablets (Xarelto)
Liver injury
FDA decided on the basis of available information that no action is necessary at this time.
Source: FDA
Construction Company Owner Charged in Worker's Death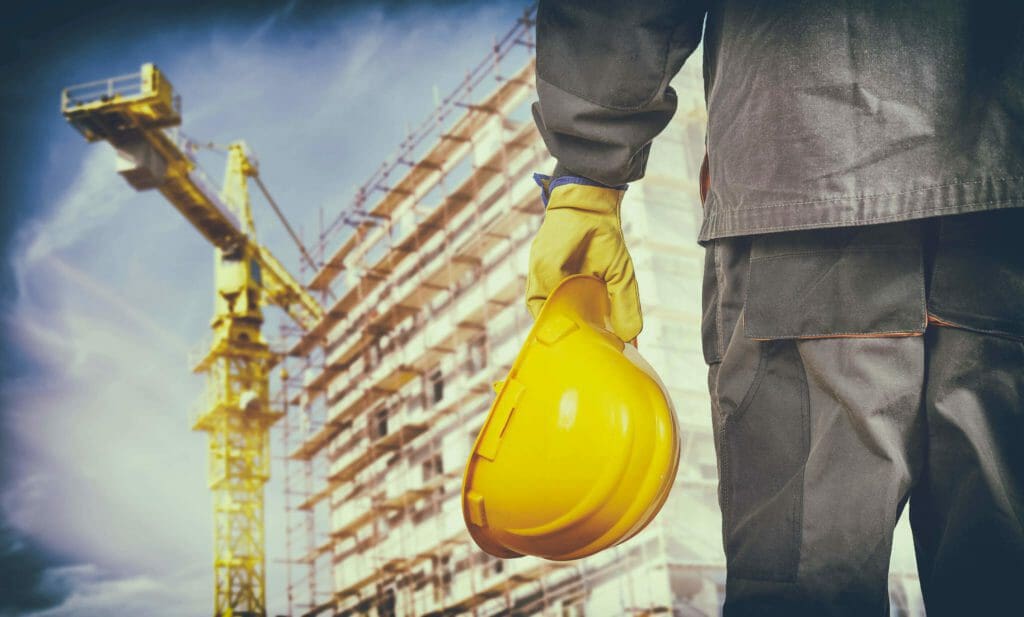 The owner of a Seattle-based construction company has been charged with felony manslaughter in connection with an employee's on the job death.
About the Fatal Construction Accident
According to reports, Phillip Numrich, owner of Alki Construction, is charged with felony manslaughter for the 2016 death of Harold Felton who was killed when the dirt walls of the trench he was working in collapsed.
In their investigation of the incident, the Washington Department of Labor & Industries (L&I) determined that the company had committed multiple workplace safety violations, including "willful" violation – which are considered the most severe. Alki Construction was fined $51,500.
When commenting on the matter, L&I Director Joel Sacks commented "There are times when a monetary penalty isn't enough. This company knew what the safety risks and requirements were, and ignored them. The felony charges show that employers can be held criminally accountable when the tragedy of a preventable workplace death or injury occurs."
Prior to the fatal incident, the company had dug trenches next to a Seattle home to replace a sewer line. The trench was about seven-feet deep and less than two-feet wide with no system to prevent sides from caving in. This was a clear violation of industry standards, including one requiring trenches more than four feet in depth have protective systems in place to prevent cave ins.
Other requirements include providing a ladder or ramp for safe exit and completing daily inspection to monitor changes in soil conditions. Alki failed to follow these requirements as well.
Construction Accident Statistics
The following information was provided by the Occupational Safety and Health Administration (OSHA):
4,836 workers were killed on the job in 2015. This averages to more than 93 deaths a week or more than 13 deaths every day.
Of the 4,379 worker fatalities that occurred in private industry, 937 were associated with construction.
The leading causes of construction-related deaths are:

Falls
Struck by object
Electrocutions
Caught-In/Between
14 Automakers Add Vehicles to Takata Airbag Recalls
14 automakers have added new vehicle models to ongoing recalls dealing with potentially deadly airbags manufactured by Takata Corp.
About the Takata Airbag Recall Expansion
According to reports, documents released by the National Highway Traffic Safety Administration (NHTSA) indicate that Ford, Nissan, Mercedes-Benz, Ferrari, Daimler Vans, Toyota, Tesla, BMW, Fiat Chrysler, Mazda, Subaru, Jaguar-Land Rover, McLaren, and Volkswagen have all opted to add new models to their recalls of vehicles equipped with defective Takata airbags.
In December, Takata announced a recall for an additional 3.3 million faulty airbag inflators as it expanded on what was already the largest automotive recall in U.S. history. The release details which vehicle models are affected by this recall.
At least 21 deaths have been linked to the defective Takata airbags which can essentially explode on deployment., and an additional 180 injuries have been reported.
Vehicles Added to the Takata Airbag Recalls
Models added to the recall include:
FORD:

2009-2010 & 2013 Ford Mustang
2009-2010 Ford Edge
2009-2010 Ford Fusion
2010 Ford Mustang
2010 Ford Ranger
2009-2010 Lincoln MKX
2009-2010 Lincoln Zephyr
2009-2010 Mercury Milan

NISSAN:

2009-2012 Nissan Versa Hatchback
2011 Nissan Versa Sedan

MERCEDES-BENZ:

2009-2010 Mercedes C300
2009-2010 Mercedes C300 4Matic
2009-2010 Mercedes C63 AMG
2009-2010 Mercedes E350 Coupe
2010 Mercedes E550 Coupe
2010 Mercedes GLK350
2013 Mercedes Benz C250
2013 Mercedes Benz C250 Coupe
2013 Mercedes Benz C350 Coupe 4Matic
2013 Mercedes Benz C300 4Matic
2013 Mercedes Benz C350
2013 Mercedes Benz C350 Coupe
2013 Mercedes Benz C63 AMG
2013 Mercedes Benz C63 Coupe
2013 Mercedes Benz E350 Cabrio
2013 Mercedes Benz E350 Coupe
2013 Mercedes Benz E550 Cabrio
2013 Mercedes Benz E350 Coupe 4Matic
2013 Mercedes Benz E550 Coupe
2013 Mercedes Benz GLK350 4Matic
2013 Mercedes Benz GLK250 Bluetec 4Matic
2013 Mercedes Benz GLK350
2013 Mercedes Benz SLS Coupe
2013 Mercedes Benz SLS AMG GT Coupe
2013 Mercedes Benz SLS Roadster

FERRARI:

2013 Ferrari California
2013 Ferrari 458 Italia
2013 Ferrari 458 Spider
2013 Ferrari FF
2013 Ferrari F12 Berlinetta

DAIMLER VANS:

2013 Freightliner Sprinter 2500
2013 Freightliner Sprinter 3500
2013 Mercedes-Benz Sprinter 2500
2013 Mercedes-Benz Sprinter 3500 vehicles.

TOYOTA:
TESLA:
BMW:

2007-2009 BMW X5 xDrive30i
2007-2009 BMW X5 xDrive35i
2007-2009 BMW X5 xDrive48i
2007-2009 BMW X5 xDrive50i
2007-2009 BMW X5 M
2007-2009 BMW X5 xDrive35d
2007-2009 BMW X6 xDrive35i
2007-2009 BMW X6 xDrive50i
2007-2009 BMW X6M
2007-2010 BMW X5 xDrive30i
2007-2010 BMW X5 xDrive35i
2007-2010 BMW X5 xDrive48i,
2007-2010 BMW X5 xDrive50i
2007-2010 BMW X5 M
2007-2010 BMW X5 xDrive35d
2007-2010 BMW X6 xDrive35i
2007-2010 BMW X6 xDrive50i
2007-2010 BMW X6M
2007-2013 BMW X5 xDrive30i
2007-2013 BMW X5 xDrive35i
2007-2013 BMW X5 xDrive48i
2007-2013 BMW X5 xDrive50i
2007-2013 BMW X5 M
2009-2010 BMW X5 xDrive35d
2009-2013 BMW X6 xDrive35i
2009-2013 BMW X6 xDrive50i,
2009-2013 BMW X6 M

FIAT CHRYSLER:

2009 Dodge RAM 3500
2009 Dodge RAM 2500
2009 Dodge RAM 5500 Cab Chassis
2009 Dodge Durango
2009 Chrysler Aspen
2009-2010 Dodge RAM 3500 Cab Chassis
2009-2010 Dodge RAM 4500 Cab Chassis
2009-2010 Dodge RAM 5500 Cab Chassis
2009-2010 Dodge Dakota
2009-2013 Jeep Wrangler
2009-2013 Chrysler 300
2009-2013 Dodge Challenger
2009-2013 Dodge Charger

MAZDA:

2009 Mazda B-Series
2009-2010 Mazda6
2009-2010 Mazda CX-7
2009-2010 Mazda CX-9
2009-2010 Mazda RX-8
2013 Mazda6 and
2013 Mazda CX-9s

SUBARU:

2009-2011 Subaru Imprezas
2009-2013 Subaru Tribeca
2009-2013 Subaru Impreza
2009-2013 Subaru Forester
2009-2013 Subaru WRX
2009-2013 Subaru Outback

JAGUAR-LAND ROVER:

2009-2012 Land Rover Range Rovers
2009-2015 Jaguar XFs.

MCLAREN:
VOLKSWAGEN:

2009 Audi A4 Cabriolet
2009 Audi S4 Cabriolet
2009-2011 Audi A6 Avant
2009-2011 Audi A6 Sedan
2009-2011 Audi S6
Speeding-related Crash Fatalities Increase for Second Straight Year
The National Highway Traffic Safety Administration (NHTSA) released statistics on fatalities caused by speeding-related crashes in the United States in 2016.
According to NHTSA, after an increase of approximately 4.5 percent in 2015, the number of speeding-related traffic fatalities increased again in 2016 by 4 percent, totaling 10,111 deaths.
Speeding, which includes racing, driving too fast for conditions, or exceeding the posted speed limit, continues to be one of the top contributing factors in fatal auto accidents in the United States.
Speeding-related Crash Statistics
Here are some of the key findings from NHTSA's traffic safety fact sheet on speeding:
In 2016, speeding-related fatalities accounted for 27 percent of overall traffic deaths

Thirty-seven percent of all speeding drivers in fatal crashes were drunk

In 2016, 86 percent of speeding-related fatalities occurred on non-interstate roadways

Nearly half of speeding-related fatalities occurred on rural, non-interstate roads

Drivers who were speeding when involved in fatal crashes were more likely to have been drinking than those drivers who were not speeding
Speeding was involved in 28 percent of the fatal crashes that occurred in construction or maintenance zones
In 2016, Texas lead the nation in speeding-related crash fatalities (1,069), followed by California (1,056) and North Carolina (566)

Twenty-eight percent of traffic fatalities in Texas were speeding-related
Hit by a Speeding Driver? Contact an Experienced Injury Attorney
If you or a loved one have been hurt in a car crash, contact Thomas J. Henry. Our attorneys are available 24/7, nights and weekends to evaluate your claim and provide you with a free legal consultation. We handle all types of auto accident cases, including those involving reckless driving, drunk driving, and distracted driving.
Thomas J. Henry has offices in Corpus Christi, San Antonio, Austin, and Houston, representing clients across the state of Texas and nationwide. Call today to speak with an attorney.
Study Shows CTE is Caused by Hits to the Head, Not Concussions
According to the Washington Post, a new study has found additional evidence linking chronic traumatic encephalopathy to hits to the head rather than concussions.
Study Author Says Concussions are Irrelevant in Triggering CTE
Chronic traumatic encephalopathy (CTE) is a neurodegenerative found in people with a history of repetitive brain trauma, such as football players, other athletes, and combat veterans.
Previously, CTE was thought to being caused by concussive head injuries and loss of consciousness. However, current studies continue to show that not only does the injured individual not have to lose consciousness in order to be at an increased risk of CTE, but even subconcussive hits can lead to CTE.
This is further supported by a new study led by Boston University researchers which analyzed the brains of teenagers with head injuries and used mice to recreate head trauma.
The analysis found that "concussion is really irrelevant for triggering CTE," according to Dr. Lee Goldstein, an associate professor at Boston University School of Medicine and College of Engineering and a corresponding author of the study. In reality, Dr. Goldstein says it is the hit that matters.
CTE Is Not Only a Problem for Professional Athletes
In addition to discussing the study's findings, Dr. Goldstein also relayed that the extent of CTE sufferers extends well beyond professional athletes. In addition to the NFL, which has been the subject of news and controversy the past couple of years, vulnerable populations include:
Military veterans
Victims of domestic abuse
Incarcerated populations
Homeless individuals
However, Dr. Goldstein also pointed out that CTE is not limited to vulnerable populations, saying "It's a big problem for the NFL, a bigger problem for amateur athletics, and an even larger problem still for the general public."
5 Winter Safety Tips for Children
With the cold weather we have had this winter, it can be tempting to get bundled up on the couch and stay inside. However, it is important to remember that children benefit for outdoor physical activity, even in the winter. Here are some quick tips to keep you kids safe and healthy as they enjoy the cold weather.
Layer Up
Children, especially infants and toddlers, are more likely to suffer from low body temperature and develop hypothermia. Dressing your child in layers is a great way to add warmth during colder weather. A general rule to keep in mind is that a child should wear one more layer of clothing than an adult would wear – so if you are comfortable in long sleeves and a cardigan or sweater, consider adding a jacket over your child's sweater.
Jackets are always a great option as they can be removed if the weather starts to warm up of if direct sunlight and physical activity result in increased body temperature.
Other items to add to you child's wardrobe should include, mittens and/or glove, thicker socks, and hats and hoods. Scarves and drawstrings hoodies are not recommended due to potential strangulation hazards.
Also, keep a dry set of clothing at your child's school or daycare incase their clothes become wet.
Practice Active Supervision
Cold weather presents unique hazards. If you live in an area with ice or snow, be sure you are aware of any potential slip and fall hazards. This is especially true for playground equipment.
If sledding, make sure your child is aware of and avoids hazards such as cars, trees, ponds, and ditches.
When playing outdoors, encourage you child to keep moving. This will help generate body heat. If your child displays any symptoms of hypothermia, move your activities back indoors immediately.
Sunscreen Is Still a Necessity
Just because it's cold, that does not mean you can skip the sunscreen. Sunlight reflects off of the snow and ice, creating a risk of sunburn. Use a sunscreen with at least 30 SPF. Apply sunscreen at least 20 minutes before going outside and reapply every two hours.
Make Sure Your Kids Eat and Drink
Dehydration can increase your child's risk of developing hypothermia. Have your kids drink plenty of fluids when playing (this is true for any weather). Also, provide your child plenty of health snack as they play. This can include trail mix, fruit, and bread.
Know When Outdoor Play is Appropriate
Freezing temperatures and wind can result in hypothermia and even frostbit. Check weather forecasts when planning outdoor activities and check for updates throughout the day.
National Academies Call for Lowering Blood Alcohol Level Threshold for Driving
The National Academies of Sciences, Engineering, and Medicine released a report calling for a lowering of the acceptable blood alcohol concentration (BAC) for driving. The committee's study, titled Getting to Zero Alcohol-Impaired Driving Fatalities, concluded that several actions could be taken to lower the number of alcohol-impaired driving fatalities in the United States, including lowering state laws criminalizing drunk driving from 0.08 to 0.05 percent BAC.
In a press release, the committee chair Steven Teutsch says that the report "offers a comprehensive blueprint to reinvigorate commitment and calls for systematic implementation of policies, programs, and systems changes to renew progress and save lives."
In addition to lowering the BAC threshold for drivers, the committee recommends:
increasing alcohol taxes significantly;
strengthening policies to prevent illegal alcohol sales to people under 21 and to already inebriated adults;
enacting all-offender ignition interlock laws; and
provide effective treatment for offenders when needed.
Measures to Prevent Drunk Driving in the United States
The National Academies explains that most past strategies to prevent drunk driving have focused on decreasing the likelihood that an impaired person will decide to get behind the wheel of a vehicle through traditional approaches. In their recent report, they believe that focusing on preventing a person to get to that point of impairment is also important.
Here are a few of the committee's key points from the study:
The report found that a person's ability to safely operate a vehicle begins to deteriorate at BAC levels below the current threshold of 0.08 percent. Pointing toward other countries that enacted laws at 0.05 percent which resulted in a decrease in drunk driving-related deaths, the committee urges states to adopt similar laws with incentives from the federal government.
An increase in federal and state alcohol taxes would reduce binge drinking and alcohol-related crash fatalities, according to the report.
The committee advocates for state and local governments to limit and reduce alcohol availability. To do so, restrictions would be placed on the days and hours of alcohol sales in establishments such as bars, restaurants, and grocery stores. In order to reduce the illegal sale of alcohol to people under the age of 21 and to intoxicated adults, the study says laws should be adopted and strengthened as well as enforcement increased.
Citing strong evidence of ignition interlock device efficacy in the U.S. and other countries, the committee recommends that states require the devices for all first-time DWI offenders.
The committee also supports policies and programs that would increase the availability of convenient and affordable transportation alternatives for people engaging in alcohol consumption, including ride sharing mobile apps (for example, Uber and Lyft) and public transportation, especially in rural areas.
Drunk Driving Facts and Statistics
According to the National Academies, alcohol-impaired driving remains the deadliest and costliest danger on the roadways. The following statistics on alcohol-impaired driving are provided by the National Highway Traffic Safety Administration (NHTSA) and the National Academies.
10,497 people were killed in alcohol-impaired driving crashes in the United States in 2016
On average since 1982, one-third of all traffic deaths involved an alcohol-impaired driver
Every day in the United States 29 people are killed in a drunk driving wreck
A law lowering the BAC threshold from 0.08 to 0.05 percent goes into effect in Utah on December 30, 2018 — the first of its kind in the country
Almost 40 percent of drunk driving deaths are victims other than the intoxicated driver
Despite a 20 percent decline in alcohol-impaired driving fatalities since 2007, the total number of deaths increased for the second straight year in 2016
Injured by a Drunk Driver? Contact an Experienced Injury Lawyer
If you or a loved one were injured in a crash involving a drunk driver, contact Thomas J. Henry. Our attorneys are experienced in handling many types of accident cases, including those involving intoxicated drivers and distracted drivers. We are available 24/7, nights and weekends to take your call and evaluate your claim. Speak to one of our lawyers today for a free legal consultation.
Our law firm represents clients nationwide from our offices in Corpus Christi, San Antonio, Austin, and Houston.
2 Daycare Staffers Charged After Hot Glue Gun Incident
Two staffers from a Chicago daycare are facing charges following an alleged incident in which five toddlers were injured with a hot glue gun.
Details of the Hot Glue Gun Incident
According to ABC News, Lizandra Cosme, 32, was arrested Sunday and charged with five counts of aggravated battery of a child following a closed-circuit video which showed her using a glue gun on five 2-year-olds at the Children's Learning Place in Chicago.
Prosecutors say the video shows Cosme applying burning liquid glue directly to the arms and hands of five children. Prosecutors say the video shows the children wincing and whining at the hot glue application.
In addition, it is alleged Cosme tried to cover up the incident by applying burn balm to one of the children when she spotted marks beginning to form and asked a father if his child's burns were suffered at home.
The daycare's director only became aware of the incident after another mother, an ER physician, noticed the burn injuries and reported them.
A second woman, Susana Gonzaleas, is charged with five misdemeanor charges of causing the circumstances of child endangerment.
Daycare Injury Statistics
According to the National Center for Education Statistics, at least six out of ten — nearly 13 million — infants, toddlers and preschool children are enrolled in daycare. These centers are supposed to be providing substitute care for your children, but sadly we find that sometimes they may cause more harm than good.
According to the CPSC, approximately 31,000 children under age 4 are treated in U.S. hospital emergency rooms for injuries at child care settings on average.
8% of the child care settings had cribs that did not meet current safety standards.
24% of the child care settings did not have safe playground surfacing.
13% of the child care settings did not use child safety gates where necessary.
26% of the child care settings had loops on the window blind cords.
5% of the child care settings had products that had been recalled by CPSC.
Contact an Experienced Daycare Injury Attorney
If your child has been injured after an accident or abuse at a daycare center, contact Thomas J. Henry. Parents put their trust in the staff of a daycare facility to keep their children safe and out of harm's way. It is unacceptable for a child to be subjected to abuse or an unsafe premises while in their care. If your child was seriously injured due to the negligence or abusive actions of daycare staff, call our experienced child injury attorneys today.
Thomas J. Henry has the legal and financial resources necessary to develop your child's case properly. We have offices in Corpus Christi, San Antonio, Houston, and Austin, Texas. Call for a free case review.